Antibacterial
Bamboo is naturally antibacterial which helps to protect against skin irritation and allergies. This makes the Panda Pillow suitable for those who suffer from eczema, sensitive skin or hay fever caused by dust mites.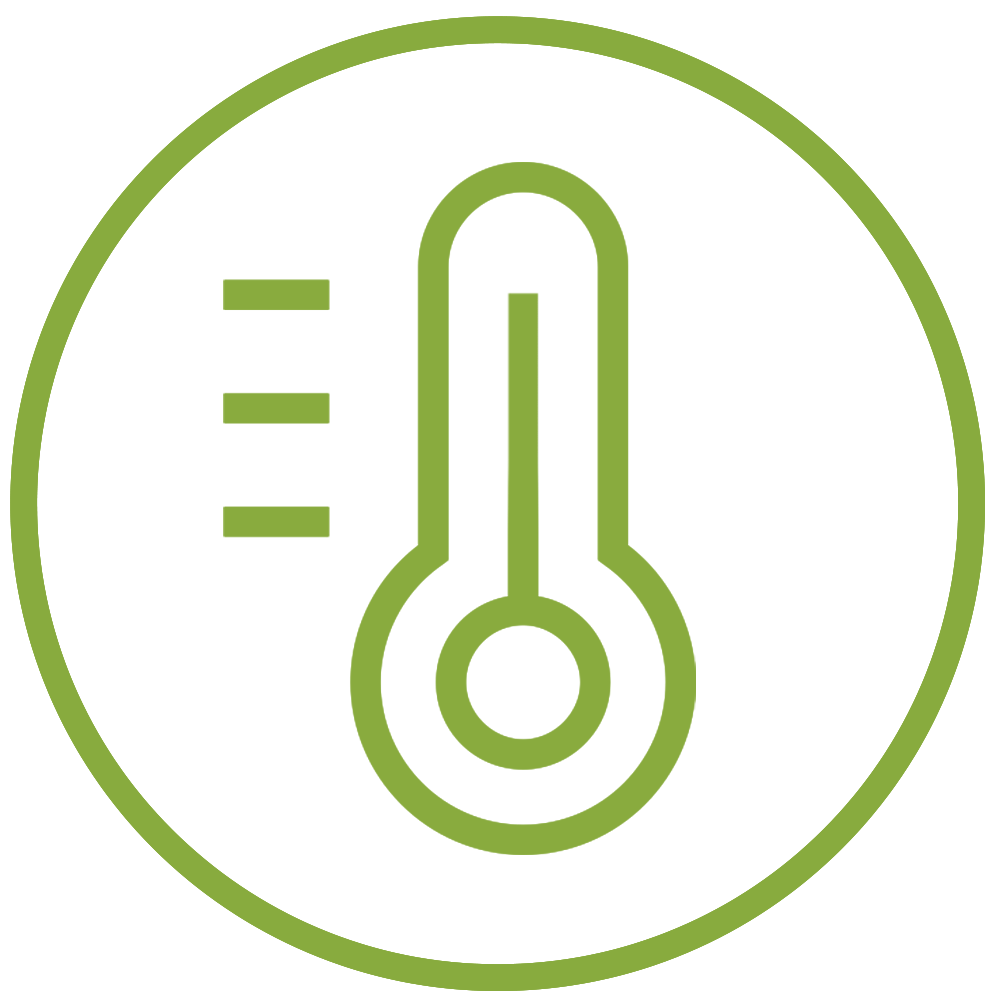 Temperature Control
Temperature regulating technology will keep the pillow cool in the summer and warm in the winter. This is all thanks to the highly breathable bamboo cover which keeps the air flowing.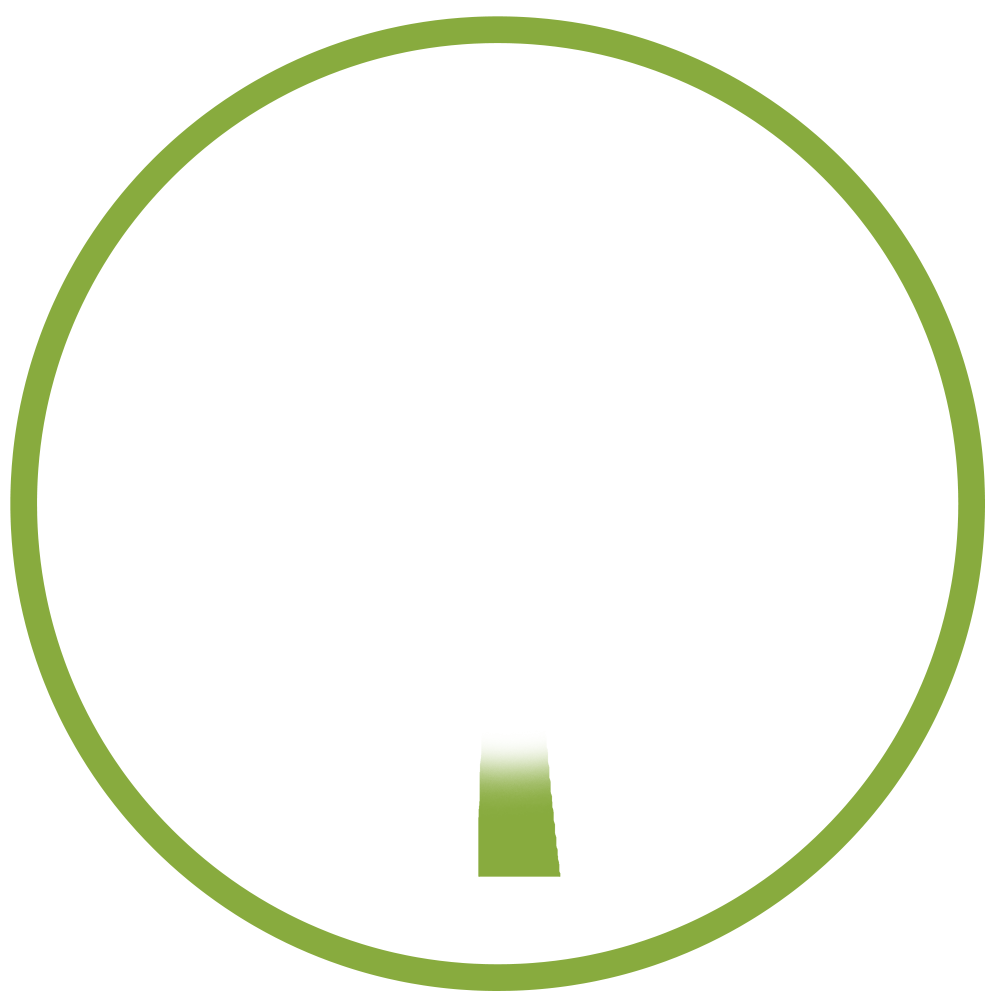 Sustainable Resource
Bamboo is a sustainable resource which is one of the world's fastest and densely growing. Bamboo uses 1/3 of water compared to most other plants.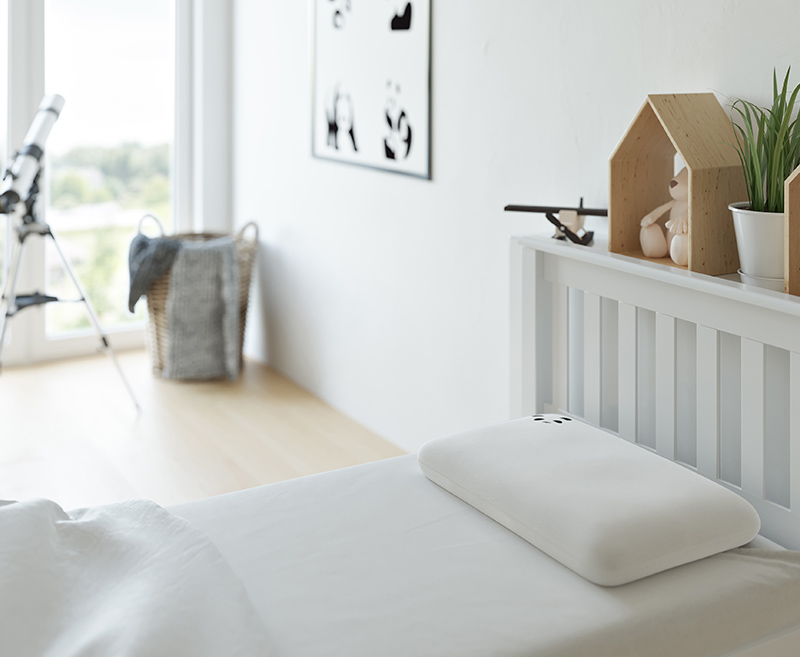 Quality Night's Sleep
Comfort is our main focus. Our highly supportive 3rd generation memory foam pillow is covered with a luxuriously soft bamboo cover, ensuring the softness and support needed for the very best night's sleep so there will be no more counting sheep.
The high-quality bamboo cover ensures that your child gets the best possible night's sleep.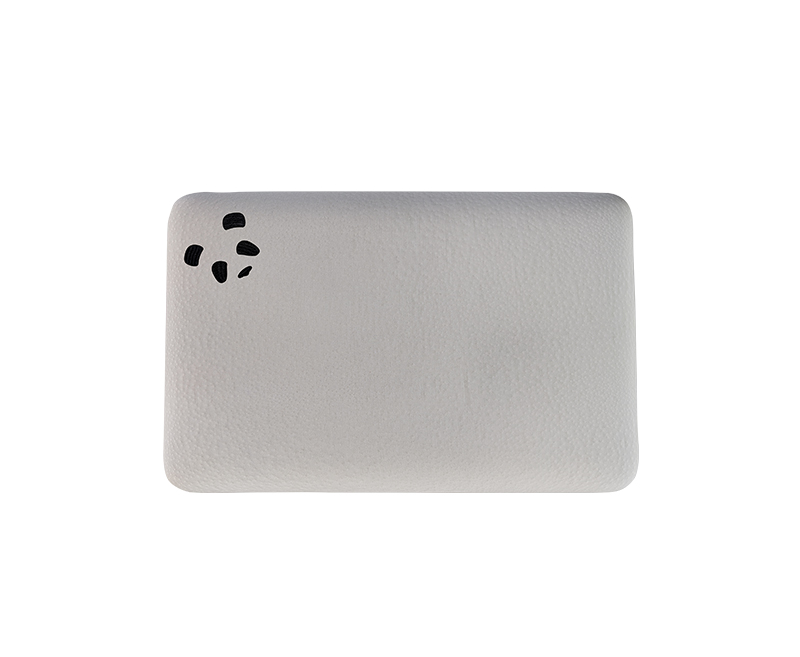 Balance Between Comfort & Support
The Panda Kids Memory Foam Bamboo Pillow provides a perfect combination of support from the visco memory foam and softness of the bamboo fibre cover [1x Panda Bamboo Pillowcase included]. The Panda Kids Bamboo Pillowcase is 40% Bamboo Fibre and 60% Polyester.
Comfort is our main focus, that's why we only use top quality materials when manufacturing our products, to ensure that you get the best possible night's sleep. With the antibacterial and hypoallergenic bamboo cover around our highly breathable Panda Memory Foam Bamboo Pillow, there will be no more counting sheep.
Bamboo doesn't need to be washed as frequently. Bamboo fibre dries in half the time of cotton and resists wrinkling. Wash in a 30-Degree wash.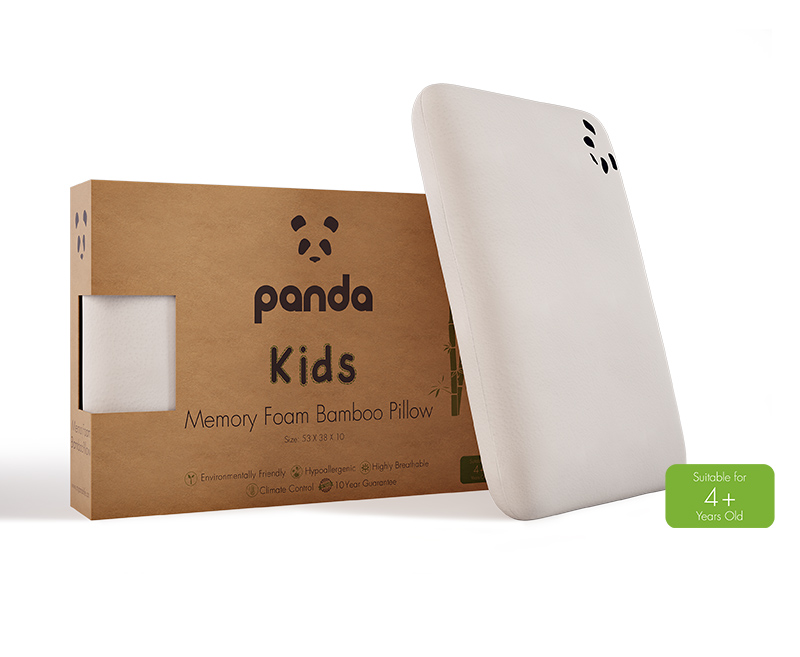 Designed with comfort in mind.
A lightweight, hypoallergenic & easy care pillow. The perfect junior pillow to support your child's head and shoulders for a good night's sleep.
Unique Construction
The Panda Kids Memory Foam Bamboo Pillow is made up of two layers of visco memory foam using the newest technology of memory foam gel which is recommended by doctors and orthopaedic experts. This unique construction is surrounded by a protective mesh layer.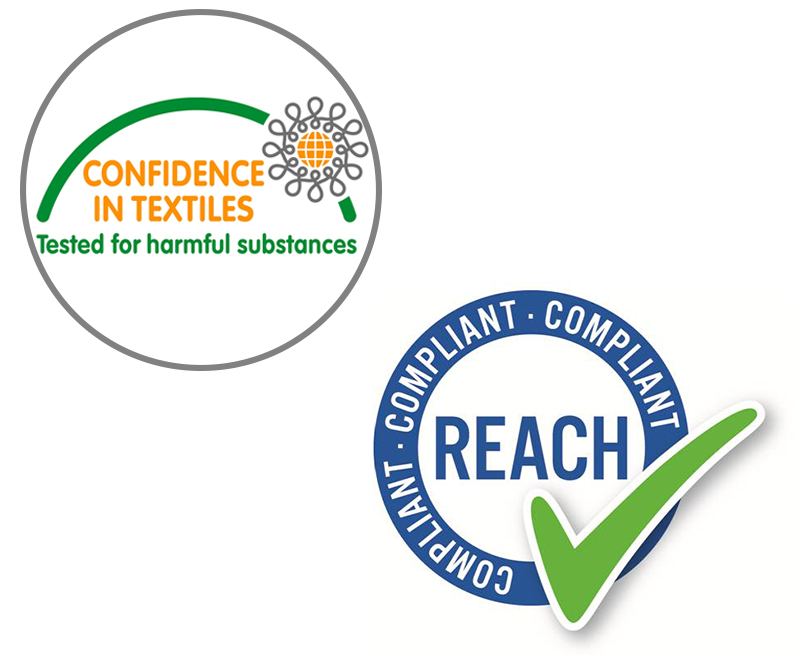 Oeko-Tex & Reach Certified
Oeko-Tex
All our products are manufactured according to Oeko-Tex Standard 100. This means that our products have been tested to ensure they are safe for babies and sleepers who have sensitive skin.
REACH
A European Union regulation concerning the Registration, Evaluation, Authorisation and restriction of Chemicals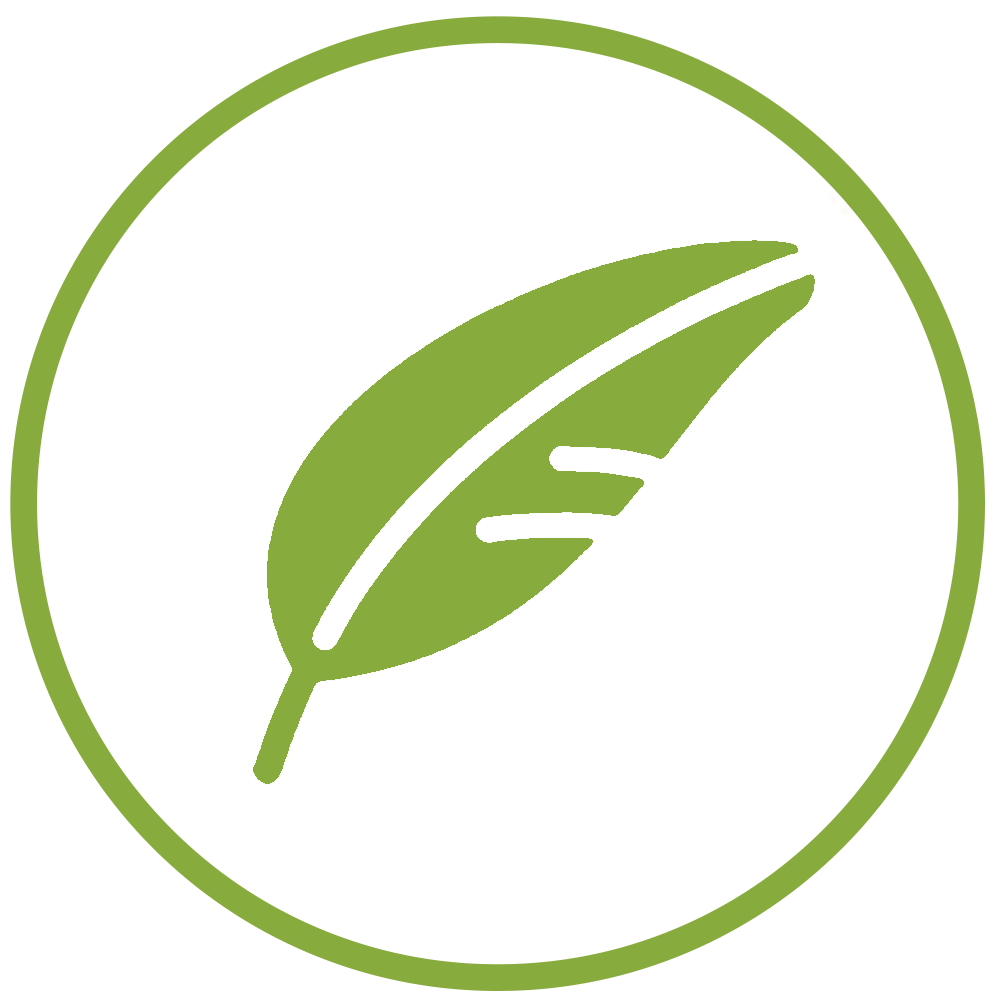 Luxuriously Soft
Bamboo fabric is twice as soft as cotton with a feel like silky cashmere.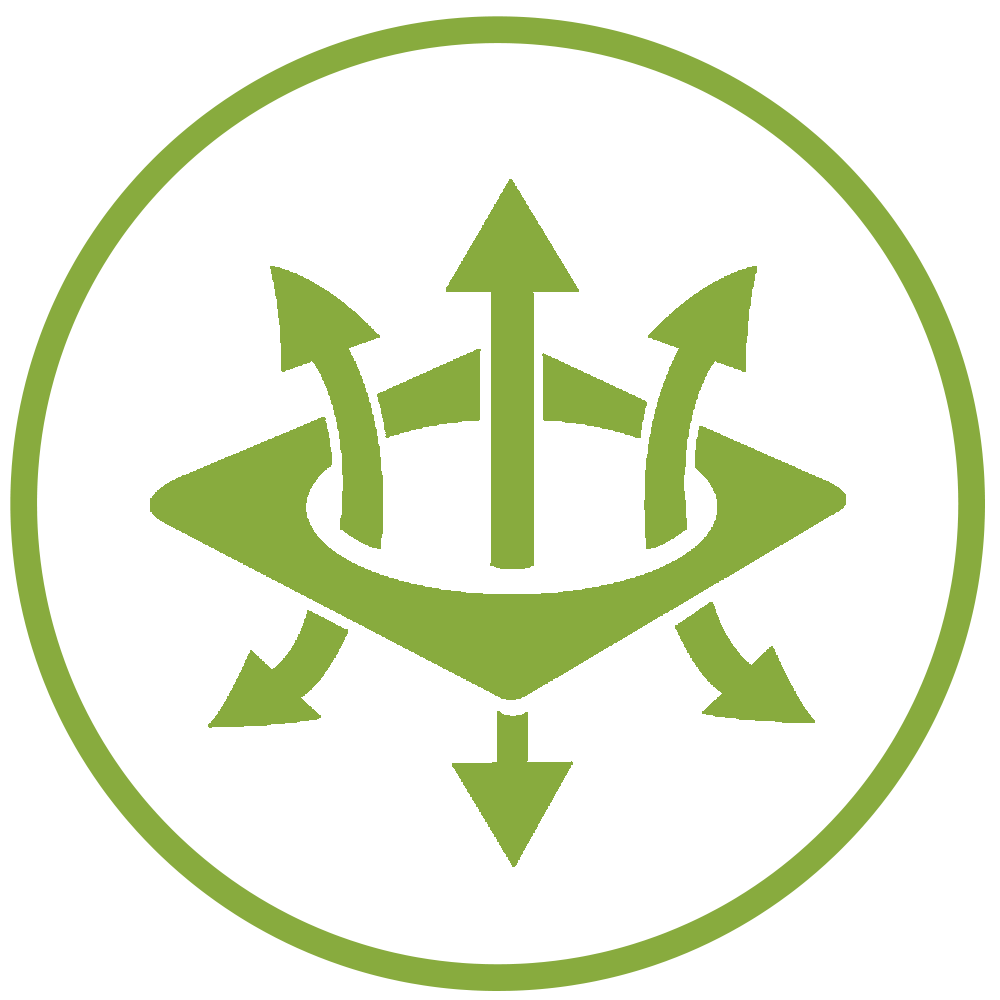 Highly Breathable
The bamboo viscose is extremely breathable while its structure and absorption properties act as a natural insulator to aid coolness in the summer and warmth in the winter.

Moisture Wicking & Odour Resistant
Due to the absorbent properties of Bamboo, the fabric wicks moisture and odour from our body keeping us dry and comfortable.
The small print
Free UK Delivery & Returns

続きを見る

Our standard UK mainland delivery – Mon to Fri, 8 am to 7 pm- is free when spending over £30 and within 5 working days of placing your order (Typically takes 2-5 days to arrive).

We send you a tracking code the day your order ships so you can track the progress of your order. Orders to outlying regions of mainland UK and to Europe will take longer.

More Details

30-Night Trial

続きを見る

Buying a pillow online can feel very risky, especially if you're concerned that you're not going to like it. Therefore, whether you're a back, side or front sleeper we're confident that you'll love the Panda Pillow.

Hence why we give all our customers a complimentary 30-Night Trial, with free UK Delivery & Returns if you're not satisfied.

10-Year Guarantee

続きを見る

Our products are designed to last, easy to care for and offer unique elegance and comfort with the closest attention to the finest detail.

That's why we give you a 30-night trial and a 10-year guarantee!

Product Specs

続きを見る

Weight: 1.4 kg
Dimensions: 53 x 38 x 10 cm
SKU: 0610370678596

Throughout our entire product line, we never use any harmful chemicals. All of our products are to an OEKO-TEX Standard 100, a testing and certification system for textile raw, intermediate and end products at all stages of production. This ensures the absence of harmful substances. For more information visit oeko-tex.com.

The Panda Bamboo Pillowcase is 40% Bamboo Fibre and 60% Polyester

BS 7177 - Flame Retardants
Styled By You
Post an image of your Panda Pillow & tag @PandalifeUK for the chance to be featured here!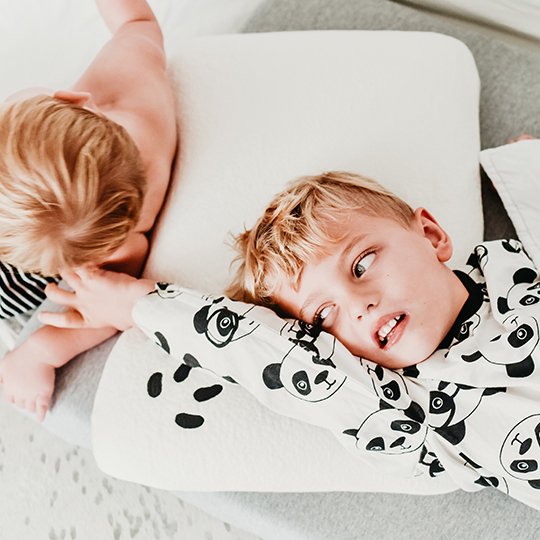 talesofboys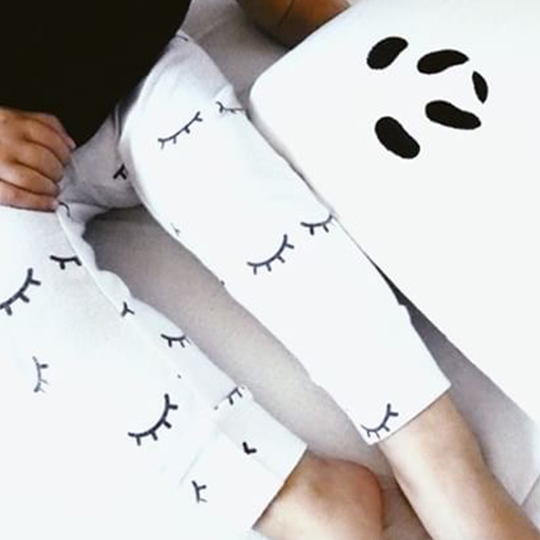 carter27x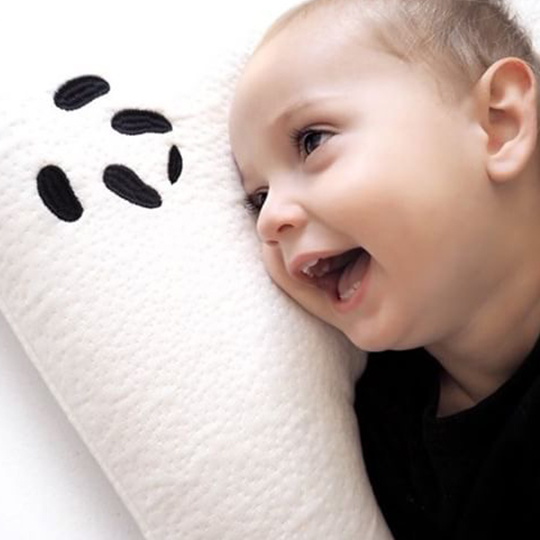 carter27x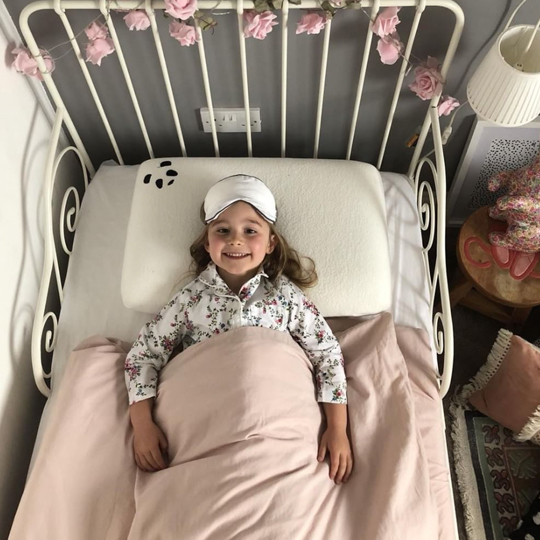 @its_all_about_the_house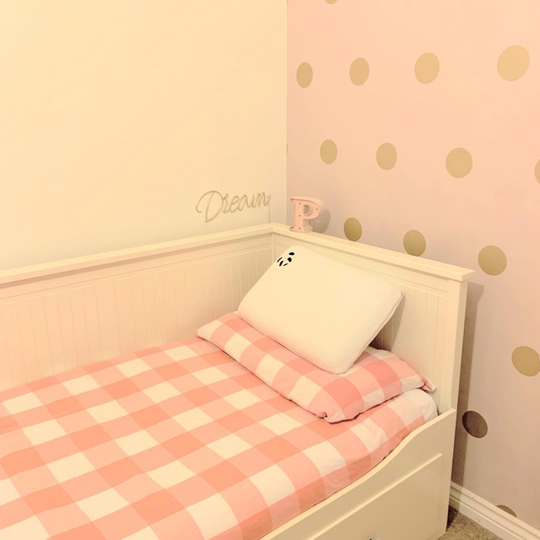 @being_their_mum
Meet The Best of The Family